Our coaches are professionals in their field. They run the gamut from touring pro musicians, to media relations, social media, radio tracking, management, booking and business pro's.
We help you with stage craft, pre-production and prep for recording, and getting your visual performance up to snuff for a showcase. On short order we prepare you for meetings with labels and interviews with media. We help you understand the business of management and booking agents. We help you with social media and show you how to create a consistent message, brand and story.
We help musicians make the leap to becoming professional.
.
---
Eric Alper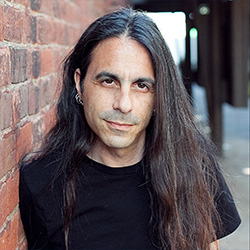 For 20+ years, Eric Alper has been at the forefront of the Canadian entertainment industry – making the Public in Public Relations his business. His enthusiasm, encyclopedic knowledge of the past and present have made him the go-to music commentator for CTV, Rogers, Bell, Shaw and Evanov. He is also host of one of the top-rated SiriusXM shows "ThatEricAlper". With over one million followers, friends and connections across his social media platforms, it's clear to understand why he has been named a "must follow" by Billboard, Paste and National Post among others. Artists are storytellers and Eric tells their stories. He does this with the skills of a seasoned PR storyteller, powered by his unbridled enthusiasm for music and the relationship that he holds with each artist.
---
Karen Bliss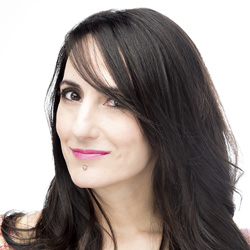 Karen Bliss is the Canadian correspondent for Billboard. Since her teens, her work has been published by dozens of outlets, including Rolling Stone, Pollstar, NME, Time, Spinner, MSN and Melody Maker. Karen has interviewed hundreds of artists, including Eminem, Kurt Cobain, Jimmy Page, Shania Twain, Michael Buble, Metallica, Britney Spears, 50 Cent, The Who's Pete Townshend, Christina Aguilera, Foo Fighters, Pink, No Doubt, Justin Timberlake and Bryan Adams. In 2013, she was named Music Journalist of the Year at CMW's Canadian Music & Broadcast Industry Awards. She is also the founder of the music-heavy anti-tabloid Samaritanmag.com, about good people trying to change bad things. Along the way, she has taught music journalism at Centennial College; co-produced a documentary film, Chasing Fortune; created an anti-racism animated PSA, The Girl with Pinhead Parents, voiced by Nelly Furtado, Chris Bosh, Hedley's Jacob Hoggard, Jully Black and others; and co-authored a book on the 40th anniversary of the Juno Awards. She also writes artist bios.
---
Yvonne Matsell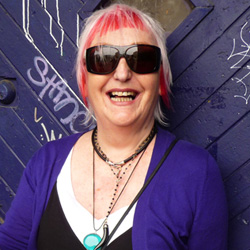 A 26-year veteran of the live concert business, Toronto-based Yvonne Matsell has been integral to the careers of countless Canadian acts – Broken Social Scene, Feist, Billy Talent, Ron Sexsmith, Barenaked Ladies – which she nurtured in many of the marquee clubs that she booked, such as the Legendary Horseshoe and the el Mocambo. She is the co-founder of the NXNE Music Festival, and was also the artistic director during her tenure, booking thousands of acts from all over the world.
Yvonne has built relationships with every facet of the music industry, in Canada, the U.S. and abroad, dealing on a daily basis with managers, agents, A&R, media and the artists themselves. She is known not only for the discovery of new talent but for also turning former venues like Ultrasound Showbar and Ted's Wrecking Yard into industry hotspots.
---
Dani Gagnon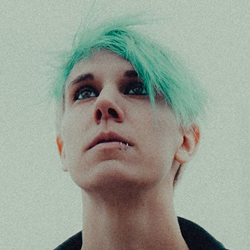 Dani Gagnon has worked in the social media industry with her company, Dani G Inc, for 8 years and has worked on over 700 social media campaigns and consulted with brands like Under Armour, MasterCard, The Government of Canada and Finger Eleven. Within two years, she also created an international fan-base for her band KINK, while also earning FACTOR grants, the Jack Daniels Supporting Act Grant, and playing the Vans Warped Tour in Canada. KINK has worked with big names like Jason Pierce (Our Lady Peace, Paramore), Siegfried Meier (Juno Award Winning Producer) and Kellii Scott (Failure, Veruca Salt).
---
Yvonne Valnea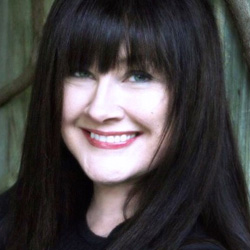 Last Tango Productions is a publicity and radio tracking company offering support in all areas of the music industry both nationally and internationally for commercial and non-commercial artists. Last Tango Productions has been nominated best publicity and/or radio promotions company for five consecutive years at the Canadian Music Week industry awards. Over the past two decades, Last Tango has built an impressive track record, featuring numerous gold and platinum albums. President, Yvonne Valnea, has contributed her many years of experience in the music industry as a respected juror for the Juno Awards, Canadian Aboriginal Music Awards, FACTOR, and the Havelock Country Music Showdown and she was the featured radio tracker panelist at the FACTOR seminar 'Getting Your Music On Air'. Yvonne continues to contribute as a panelist for events such as Canadian Music Week and Country Music Week, the Ontario Country Music Association, FACTOR and more.
.